Recently WordPress has been updated there security measures and styles also for developer that's become easy. but some users might face difficulty to find these options so here we talked about how to add AdSense and add code using Text widget.
As be updated in our documentation and many themes that now you can add your ads code using text widget but some users still asking me how to add there ad code doesn't work or they don't know where to paste them so here we come with the tutorial how you can easily add text widget and your code.
First login to your Dashboard then navigate to Appearance widgets and choose Text Widget and area where you want to put that code just drag and drop that text widget there so you can just click on customize from the top admin bar after login to your website or otherwise used appearance then customize a new live editor will open and choose widget then choose your area where you want to put text widget now add text widget from the list.
Add Adsense and ads code using text widget
Go to Dashboard > Appearance > Customize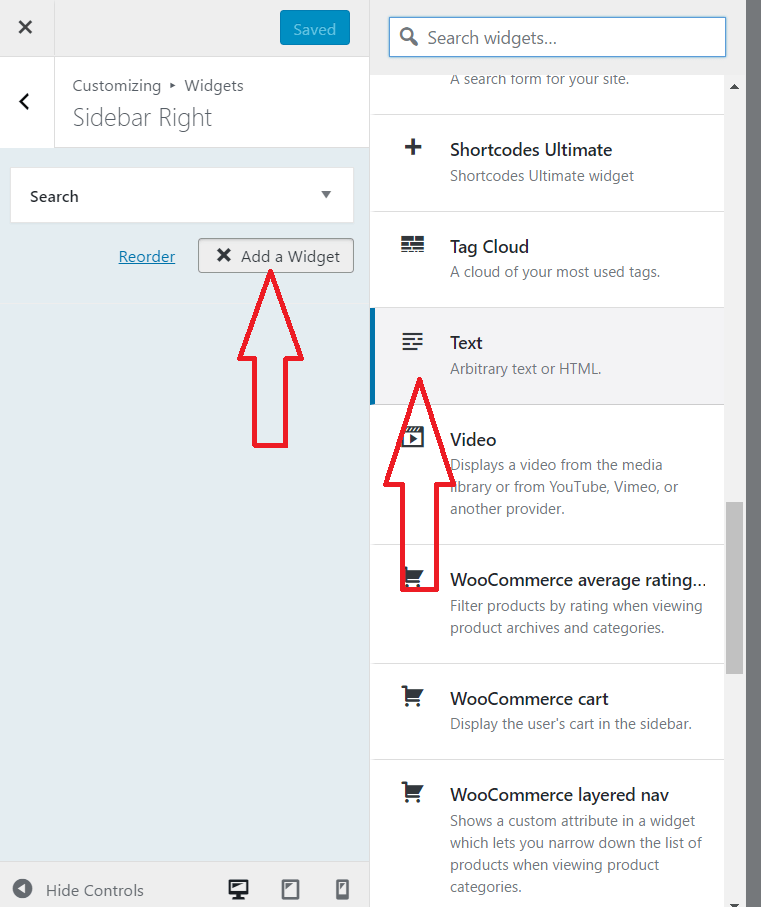 One of the most important step is that you need to select text editor instead of visual editor by default its visual.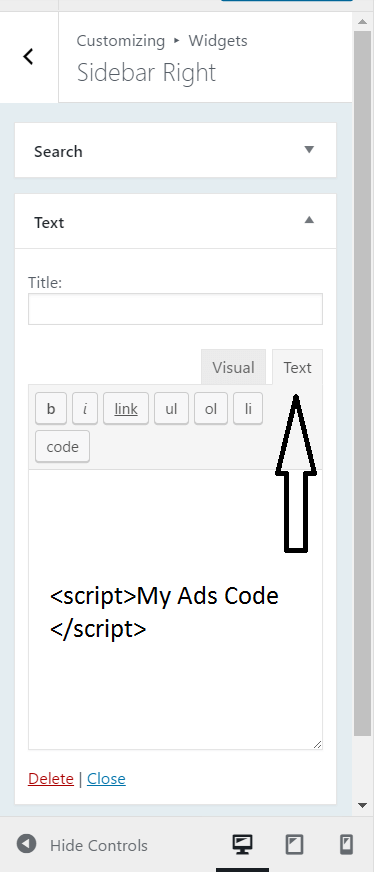 Paste your adsense or any other code into this area saving is automatic in intervals so don't worry.