Comment and discussion is very important part of website to engage users and resolve their query but If you have a post or page where you don't want comments? Then here solution how to disable comment in posts and pages in your wordpress site.
You can enable or disable commenting or discussion on your website any time may be it's new post or old one.
Disable Comment in Post or Pages
What you need to do is login to dashboard of WordPress website then navigate to post or pages section now click on edit or add post or page. After that on right side of post you see discussion.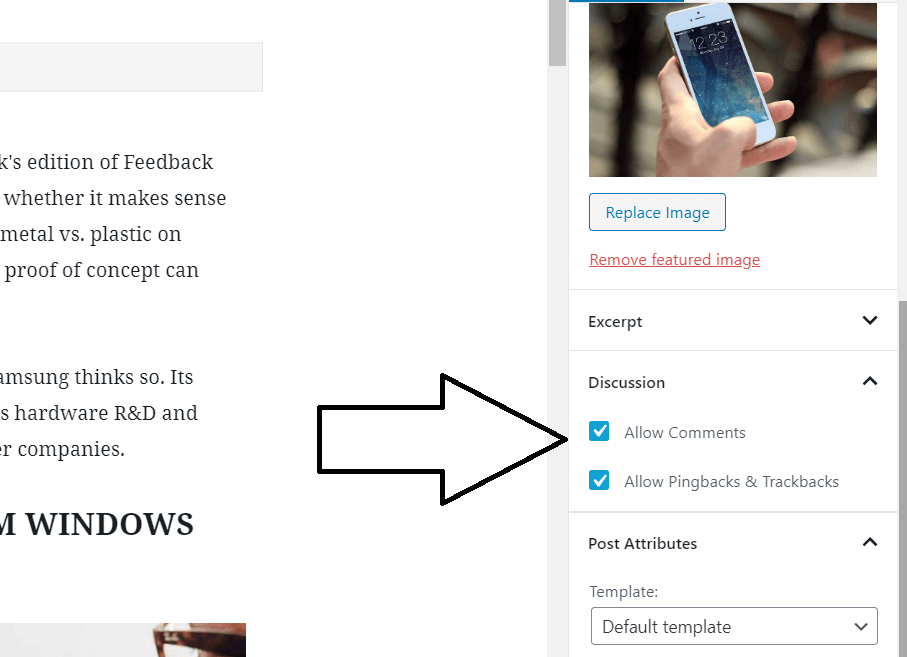 In above option you can clearly see discussion tab on right you just need to uncheck Allow Comments, And comment will be disable on your website.
Also check More WordPress Tutorial here
Some new users might not able to see this toolbar. Then just click on Setting gear Icon on Right top side. Like below Image